IT that works for you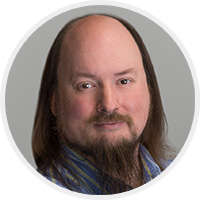 Started in 1996, American Frontier is a complete technology solution provider. We are 100% committed to making sure business owners have the most reliable and professional IT service in the Triangle Area. Our team of talented IT professionals can solve your IT nightmares once and for all.
Here's why so many businesses depend on American Frontier for complete IT services and support:
25 years serving the Triangle's IT needs: Our engineers know IT and are not learning on your time or making rookie mistakes that put your systems at risk.
Your business partner: We are your IT department (or an extension of that department if you have internal IT staff.) Our mission is to improve business operations, not sell boxes of tech.
Easy to reach: Our phones are answered live, or if you prefer, use our support application to show us exactly what your experiencing in a few easy steps.
Quick response: Fast turnaround times keep your employees productive and your business moving.
Easy to understand: No technobabble. We break things down into plain English so you can make decisions based on YOUR needs.
Predictable costs with flexible services: We offer several customizable service packages. Our solutions are tailored to your business needs, cybersecurity risk, and budget. The result is a fixed monthly cost that's easily budgeted.
Safe no-touch remote service: We handle most issues remotely, keeping your employees safe.
Local Service: Our office is in Apex. In the rare event that we need to send someone on-site, we're just a short drive away. There are no travel costs or trip charges for Triangle area businesses.
No risk: 100% money-back guarantee
Our custom service packages deliver what you need and want without overstepping the boundaries of your budget. From cloud services to data backup, American Frontier is here to team up with you and your company for expert support.